About CCCU
Christian Community Credit Union (CCCU) is a faith-based, purpose-driven financial co-operative whose mission is to serve Christ followers to live and give more abundantly. For over 65 years, we've provided individuals and ministries with the financial tools and knowledge they need to grow and thrive financially, so they can transform our world through their generosity.

The money you deposit in the Credit Union helps churches grow, ministries expand, and individuals thrive. Whether it's constructing or remodeling a new church building or funding a home loan, your money is working in the Christian community.

At CCCU, giving is in our DNA. When you use our credit and debit cards for purchases, you're giving to Christian causes. To date, CCCU has donated more than $6 million to ministry and mission projects in the U.S. and around the globe. Simply put, your everyday purchases help change lives.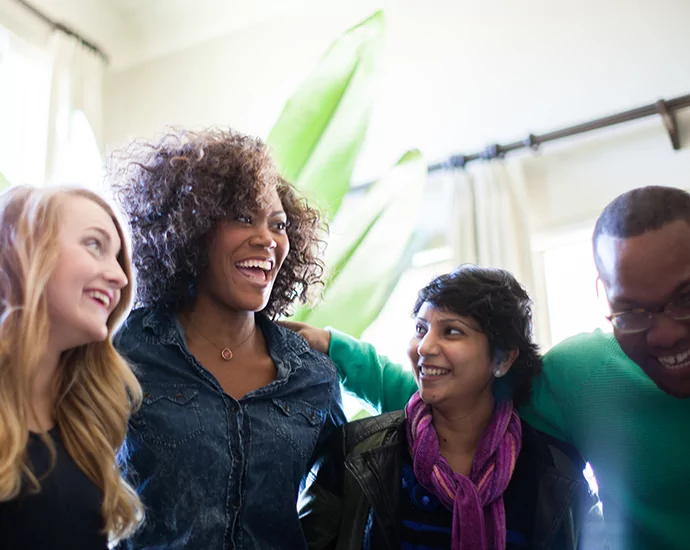 We are Unabashedly Christian
Not just in name but in the way we do business. Our Board, leadership team, and staff, are committed to serving you in a way that honors God and makes Him smile.
We Focus on People Over Profit, Service Over Sales
We live out the credit union philosophy of People Helping People. As a member-owned, not-for-profit financial organization, our goal is to meet your financial service needs — not sales goals. We are delighted to serve the community of believers.
We Understand Ministry
Not only do we share your values of faith and financial stewardship, we have Kingdom-minded specialists who take the time to listen and explore the best possible solutions for God's calling and vision for your organization
We Want to Help Manage Your Money Wisely
We offer personal finance resources to help you grow your money so you can share it with others. For churches, ministries, and organizations, we help you steward the financial resources you have been entrusted with so you can grow your ministry or business more efficiently and serve your community more effectively.
Compare our Rates to the Big Banks!