NEW!
Harvest High Yield Checking
Earn

4.00%

APY*
Grow your money with our Harvest Checking account and earn a whopping 4.00% APY* interest rate,1 while advancing the Gospel around the world!
"…therefore, to send out workers into His harvest field." Matthew 9:37-38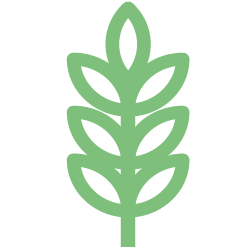 Harvest Checking
Earn

4.00%

APY* high-interest rate on balances up to $5,0001,2
No minimum balance1
No monthly service fee
One Harvest Checking account per member
A portion of every dollar spent using your Visa debit card3 goes to ministries & missions
To qualify for the high-yield rate, you must:
Minimum to Open:

$100

APY*:

4.00%
High-Yield
4.00%

APY* Rate

for balances up to $5,0001,2
24/7 Account Access
through our Digital Banking tools
Gives to Christian Charities
with Visa Debit Card signature-based purchases.3
Over $6 million given to date!
Explore Our Services
Digital Banking
Manage your finances anywhere, anytime!
You're never too far from your money with our free digital banking apps that make life easier.
Direct Deposit
Fast and Convenient
Get your money quicker. Simplify your budgeting. Avoid ATM lines. When you choose our Direct Deposit for your payroll, Social Security, or pension check, you get all of these benefits and more.
Be sure to sign up within Online Banking!
DoubleCheck
Automated alerts to help you resolve Non-Sufficient-Funds (NSF) before they're declined.
Receive alerts by text or email so you can rectify the situation before your transaction is declined.
*When using DoubleCheck, a $20 service charge applies and an additional 2.5% credit card transaction fee if a credit card is used.
Courtesy Pay
An extra level of protection for your Checking Account.
You can easily opt-in within Online/Mobile Banking when you've opened your account.
Need to Re-Order Checks
Still using checks? Protect your money with high security checks.
---
Terms & Conditions
*APY = Annual Percentage Yield. APYs are accurate as of 09/30/2023 and are subject to change without notice. Fees may reduce earnings.
1.   No minimum balance required after required $100 opening deposit. Higher-yield APY will be paid on Maximum balance of $5,000. Balances in excess of $5,000 will earn the lower dividend rate of 0.05% paid on our Checking Plus product.
2. Qualification criteria for higher APY: 1) You must register for e-statements 2) Have an active online banking 3) Have an activated Christian Community Credit Union (CCCU) debit card and a CCCU credit card AND 4) $500 in accumulated deposits during the month.
3. Applies to Visa debit signature-based transactions.
Membership Eligibility is required. New and converted accounts will receive the higher APY for at least the first dividend cycle. After that, if you do not meet all of the qualification criteria, the account will earn the lower dividend rate 0.05% paid on our Checking Plus product. Fees may reduce earnings. Limit: One Harvest Checking account per Member.