No Annual Fee
Gives to Missions & Ministries – Donated over

$6

Million to date
Explore our Ministry Credit Card Options
"Gives to Missions" Visa® Business Rewards
A unique corporate credit card that "Gives to Missions" and earns rewards with every purchase.
Mission Aviation Fellowship (MAF) Visa® Business Rewards
Designed for ministries, corporations and businesses, this credit card gives to MAF on every purchase – at no cost to you. Plus, you'll enjoy all the benefits of a business credit card and earn rewards.
Or, call 888.MAF.0044 (623.0044) ext. 6216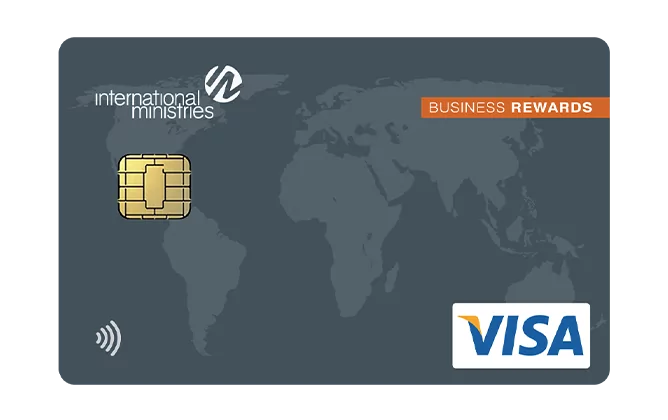 International Ministries (IM) Visa® Business Rewards
A corporate credit card designed for ministries, corporations and businesses. Every time the card is used for purchases, a portion is donated to support IM and its global workers.
Or, call 800.347.CCCU (2228) ext. 558
Credit Card Resources
Card Services
Shop & Pay the Fast, Easy, and Secure Way!
Whether you use an iPhone or Android, we have digital wallet apps to get you setup so you can shop using your Debit or Credit Cards with the utmost convenience and security.
Visa® Purchase Alerts
Protect your Card from Fraud
We offer services that give you added security when using your card for purchases to protect you from fraudulent charges. 
---
Terms & Conditions
Business Visa® Rewards Guide to Benefits ▸
Travel Accident Insurance ▸
View Terms and Conditions ▸
Credit Card Agreement ▸
‡ CURewards Points earned will be credited to your account each month, will accrue over five calendar years, and expire on a first-in-first-out basis annually. Points earned in calendar year one will expire as of the last day of calendar year five.